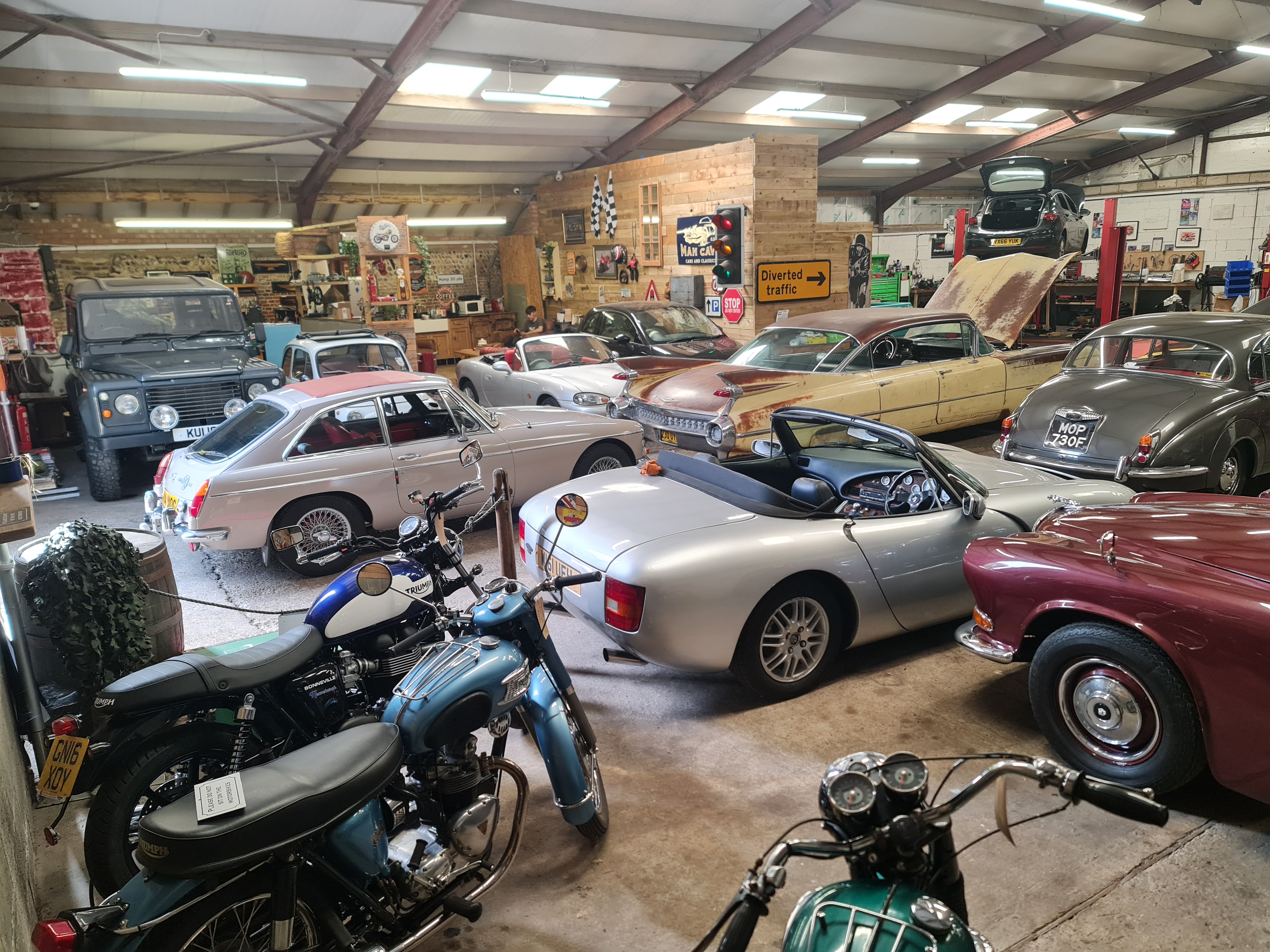 About Us
Welcome to Man Cave Cars & Classics

Whatever your car goals and needs are, we would be privileged to help you to source your dream car, we can tailor the right car to your budget and ensure you get a safe and reliable car,
We have a very EXPERIENCED Service team and ensure that each car sold is Fully Serviced and up to date to ensure trouble-free motoring, we specialise in:
Safe, Learner Driver Cars
Affordable Learner Driver Cars
Low Mileage and Low Previous Owner Cars
Affordable Family cars
We always have stock of Honda CRV Honda Civics, Ford Fiesta, Focus & KA cars, Vauxhall Corsa, Zafira, Meriva, Toyota RAV4s, Yaris, Hyundai, KIA's
We specialise in sourcing quality low-mileage cars, where we can identify excellent deals and secure the car you want, all within your budget.
The search for your dream car, first car or next car is filled with high expectations. We want to meet and exceed your expectations to make your car ownership journey everything you and your family want it to be.
Car Servicing
Book your car in for its yearly service, from basic oil servicing and brakes to troubleshooting any issues you may have - Give us a Call
Our Experienced Team will get you back on the Road
Core Values
Cars are our passion, and we as a TEAM have a simple philosophy -
Either do it right or leave it alone.
We carry this attitude into every client's car as if it were our own.
Do it right, or leave it alone!
Meet our client's high expectations.
Provide reliable, safe, and good quality used, daily and Learner driver cars.
Keep it fun,

cars and classic cars

should be a pleasure to own and drive.
Get in Touch With Us Today